How to log in to my account?
Step 1: Install ELSA Speak application on your mobile devices from App-store or Google Play Store.
Click here if you use an Apple device.
Click here if you use an Android device.
Step 2: Register an account (Skip this step if you already have an account)
Step 3: Open the ELSA application on your device > Choose Log In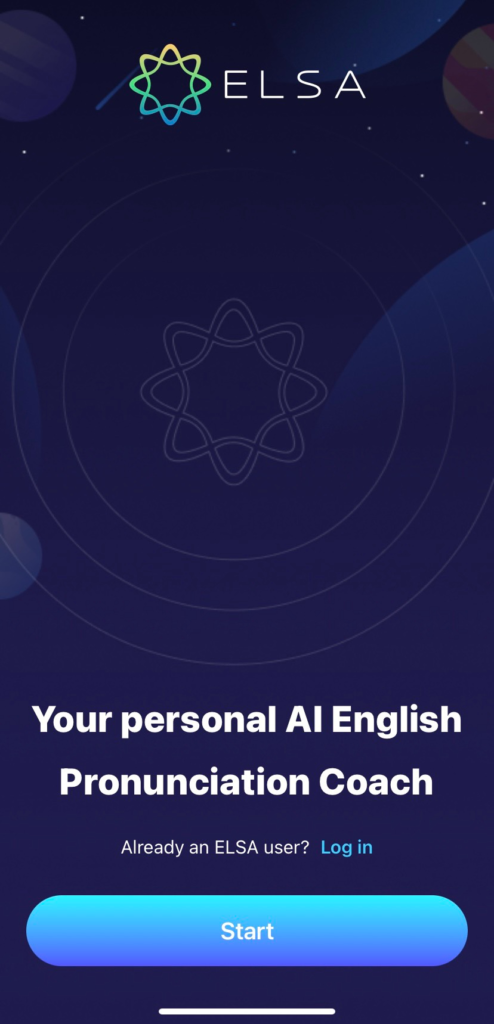 Step 4: Choose one of the three options to log in depending on how you registered your account.
If you have problems logging in, click here.
Sign In with an Email
Sign In with Facebook
Sign In with Apple (for Apple devices)