How do I report an issue?
If you believe ELSA is not working properly, please let us know and we will make sure to resolve the issues as soon as possible.
To report a bug:
Go to ELSA app > log in to your account > Settings > Feedback & Sharing > Report a bug.
Note: for Apple devices, you might need to install the app Mail to send an email.
The email contains the user ID that helps us identify your account, please do not delete this.
Describe the sequence of action you were taking when the issue occurred. Example: Go to lesson 1 in module A > click the mic button > app crash immediately.
Add a screenshot or a screen recording to show how the issue occurs.
Include the steps you tried to troubleshoot: change the network or re-install the app.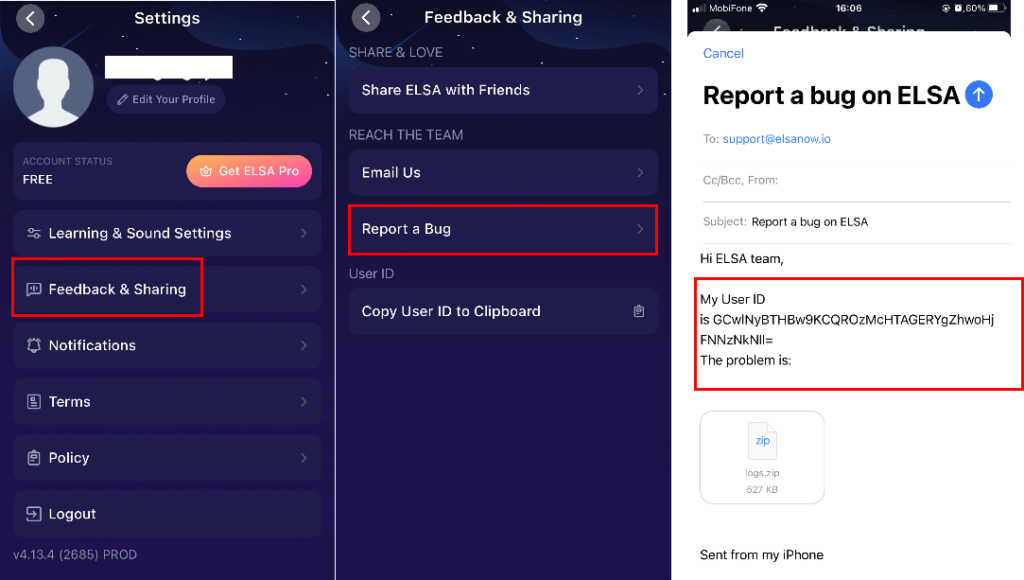 To report a translation or content error.
When you think there is a problem with the translation or any content issue with the text or the audio. Please take screenshots that include the error, and the name of the lesson to show us where the lesson is located.