How to change the display language and enable translations?
Go to Profile → Edit Your Profile → Mother tongue or Display language → Select your preferred language.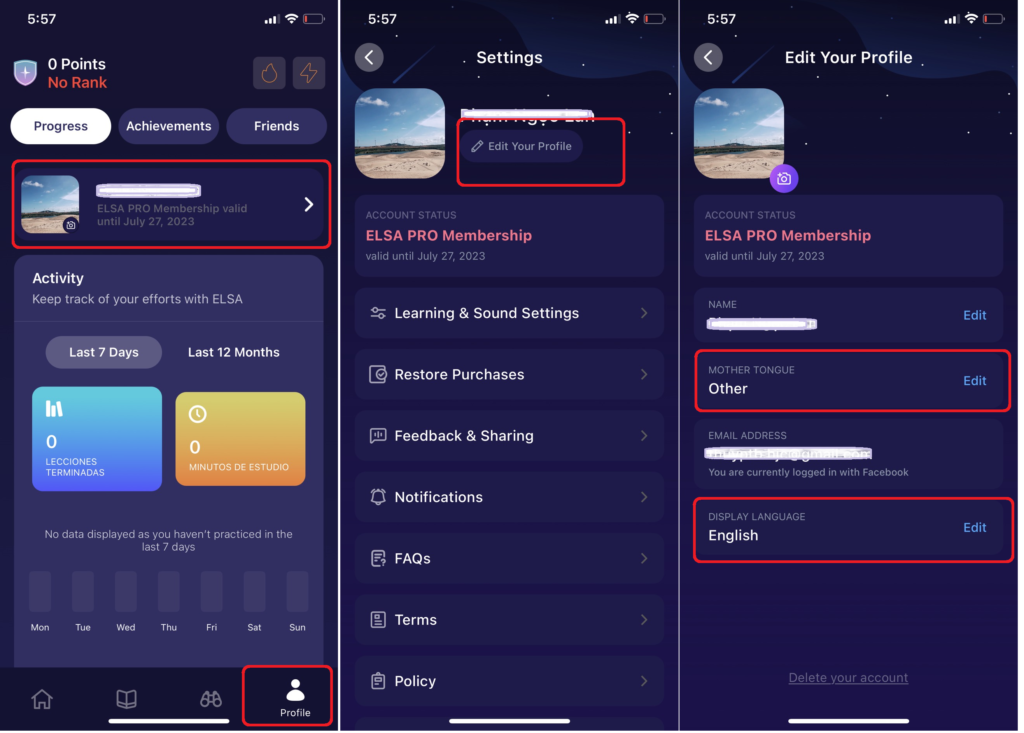 The Display language determines the language in which the app appears.
The mother tongue language determines the translation in lessons.
Currently, the app supports the following languages.
Vietnamese
Japanese
Spanish
Portuguese (Brazil)
Korean
Thai
Hindi
Indonesian
French
English