Skills – Planets
There are 23 planets covering all English sounds to master English pronunciation. Each planet contains video tutorials and different lessons in various game types.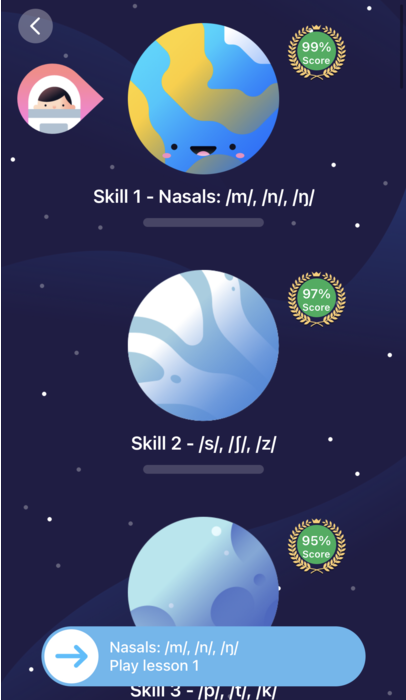 The skills are in order according to the result of your assessment test, ranging from the highest score to the lowest score.
On each planet, you will find:
The video tutorials with instructions on how to pronounce the sounds.
Your overall score.
Your English level predicted: Beginner, Intermediate, Advanced and Native.
Lessons in different game types and topics.