Certificate courses
ELSA offers special courses with certificates. Each course contains a number of lessons to prepare you for different goals. Complete the courses to receive the certificate of ELSA.
The following courses are paid courses that require additional payment to access.
Oxford Business Result
Business Result Second Edition, published by Oxford University Press, is a six-level business English course that gives students the communication skills they need for immediate use at work.
Price: 4.99USD per book; $19.99 for a bundle of 6 books
English Exam Preparation Series by HarperCollins
Prepare yourself for TOEIC, TOEFL, and IELTS exams:
– TOEIC by HarperCollins
– TOEFL by HarperCollins
– Speaking for IELTS by HarperCollins
– Get ready for IELTS by HarperCollins
Price: 5.99USD/book; $19.99 for a bundle of 4 books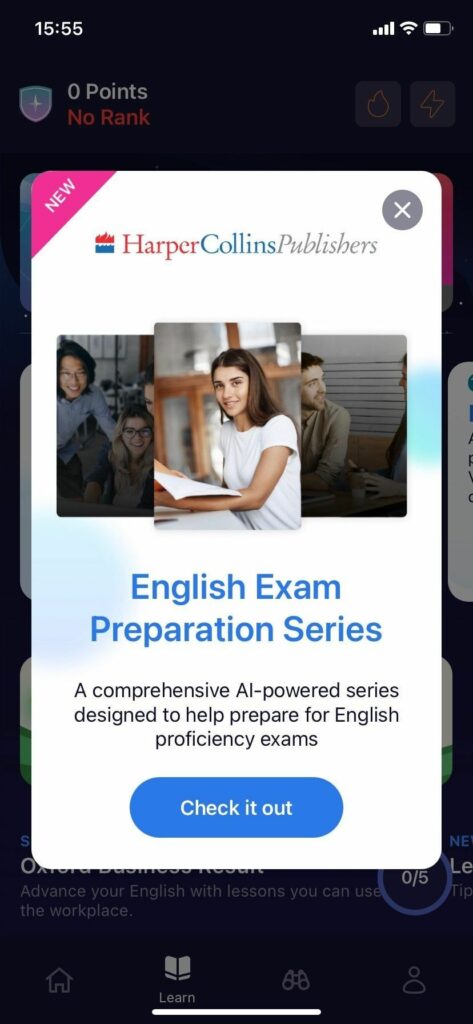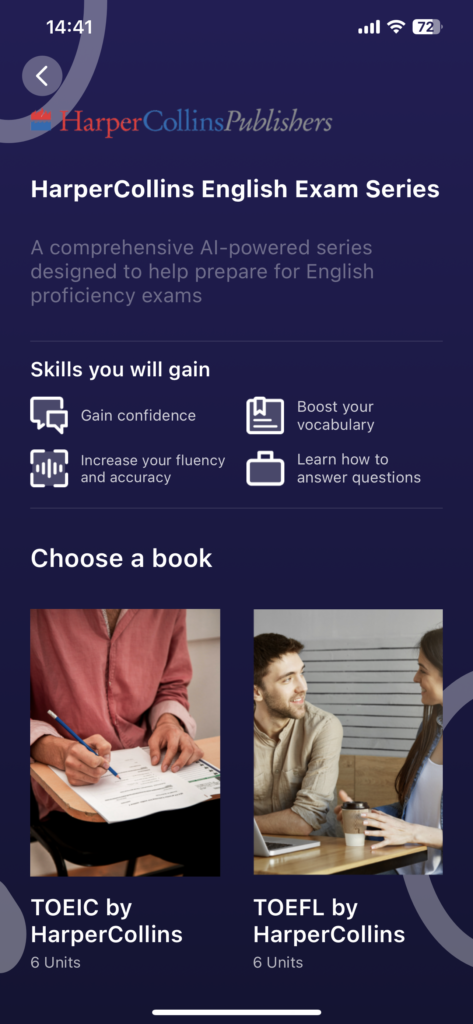 Introduction to IELTS
ELTS bands 6,7 and 9: Prepare yourself for the IELTS speaking test.
Pricing: 4.99 USD/band and 12.99 USD for all 3 bands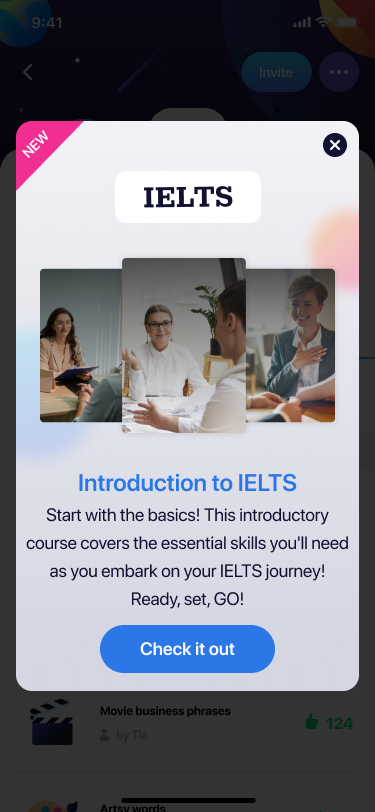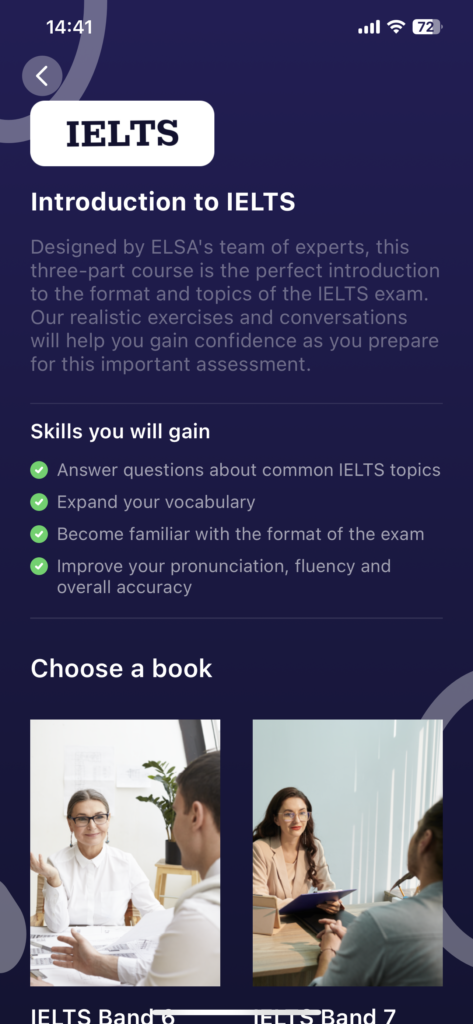 EIKEN (Grade 3 & Pre-2)
Get ready for your EIKEN exam with this exam preparation course! Learn the vocabulary and sharpen your speaking skills with games and exercises exclusively designed for EIKEN!
Price: 4.99 USD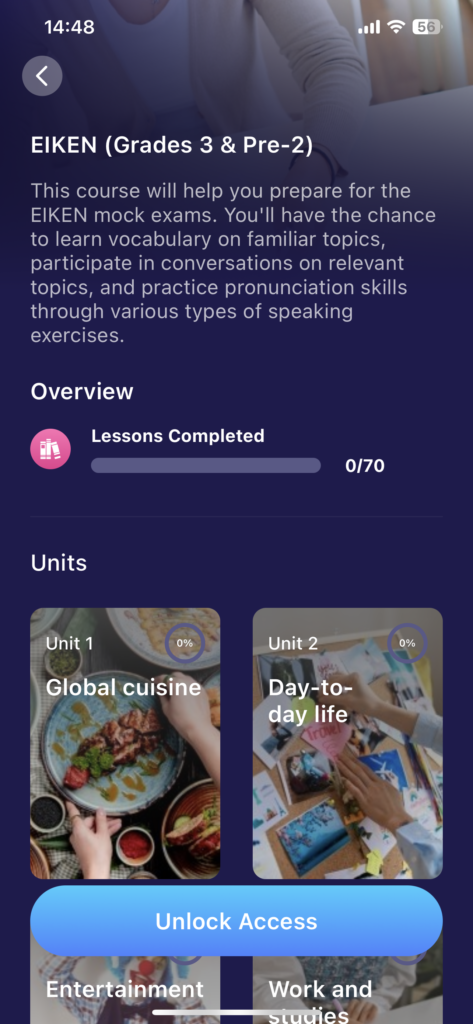 Pearson PTE Academic Expert
Carefully curated by the teams at ELSA and Pearson, this course covers the topics and skills needed to pass PTE. Essential vocabulary and necessary skills are taught through well-thought-out exercises and conversations that will advance your English and boost your confidence.
Price: 4.99 USD/book or $8.99 for 2 books.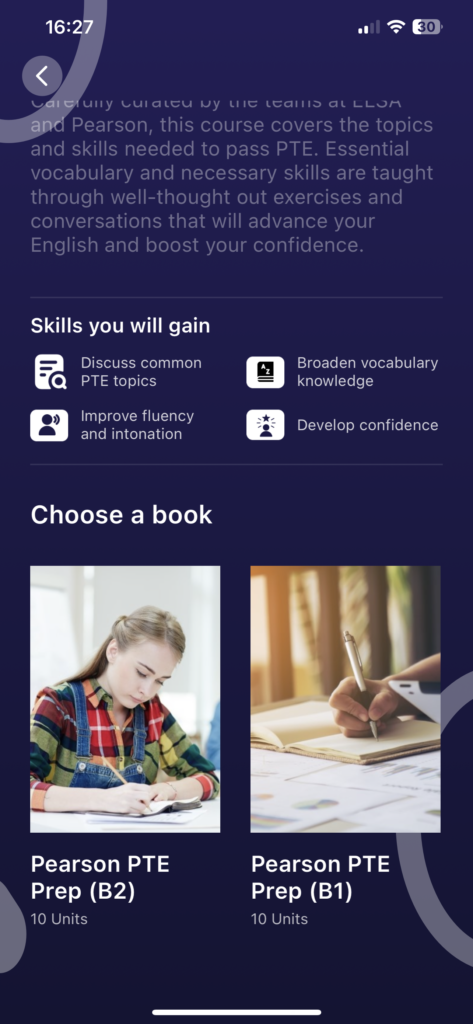 Certificates for completed courses:
View the certificate in the Profile tab > Achievements > Certificates